Previous weekend I attended mastersofcode hackathon in Istanbul, this is my first hackathon experience as competitor. I organised two hackathons and I was mentor at these two hackathons. But being a competitor is so much different and I wasn't handle it well.
In eventbrite page of the event, there is a BizDev option for the tickets and I decided to register as BizDev and improve my BizDev skills. So the team will develop the idea and I will sell the idea to the jury. Plan was so good for me :) And during the event, even I wanted to write code so badly, I blocked myself from writing code, because my mission was the final touch.
In the beginning, we decided the idea, challenge was "Combine in-store or online travel purchases with gamification to let consumers unlock Priceless Experiences globally." and our idea was building a mobile application which generates and scans QR codes for the payment by using Simplify API and generates badges for each transactions. I think the idea was so simple and good. I would definetly use this application in real life since I don't want to carry wallet. Apple Pay or any other mobile payments don't work in Turkey but with a mobile application you can create huge impact. Hackathon duration was 24 hours, we said we can build this app in 6 hours and for the next 18 hours we decided to solve the bugs and create presention.

Plan was good, Arma and Bati are the backend developers, Kemal is the frontend developer and build Ionic application, Erkan is the designer and I am the BizDev. But none of us is mobile developer and also Kemal never tried Ionic :) In the next hours, we developed the server side of the application but Ionic part didn't go well as we expected. So Arma started to help Kemal with Ionic and I was still not writing single line of code :) I felt our team needed an extra effort/help but I didn't care since my role didn't include writing code, this was a fatal error. I should have helped the Ionic part.

At 6am suddenly we decided to stop fighting with the MasterCard's APIs and gave up! I really don't know why we decided to give up, I think we were so sleepy and we left with the smiles on our faces.

Our team was me, Erkan Kerti, Kemal Yilmaz, Arma Deger Mut and Bati Erk Yilmaz. We competed against my friends Zafer Elcik, Sercan Degirmenci, Abdullah Cetin Cavdar, Sezgin Ege, Nejat Seckin Oral, Burak Kaan Kose, Oytun Yegin and Omer Fuat Guler. Zafer and Sercan was in top 6, Oytun and Omer won the competition and Burak, Seckin and Sezgin were runner up! So proud of them!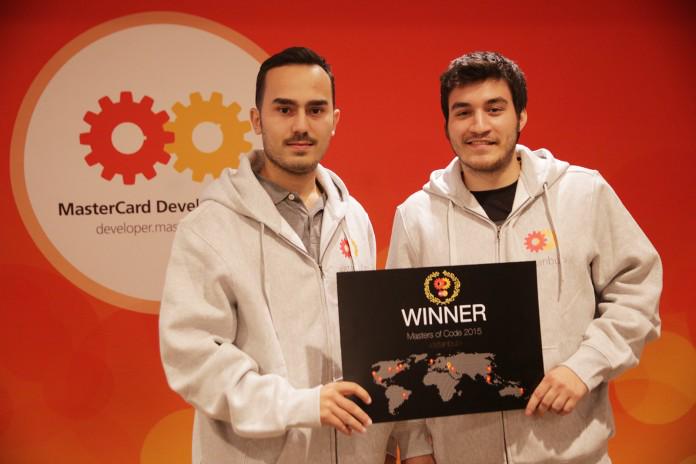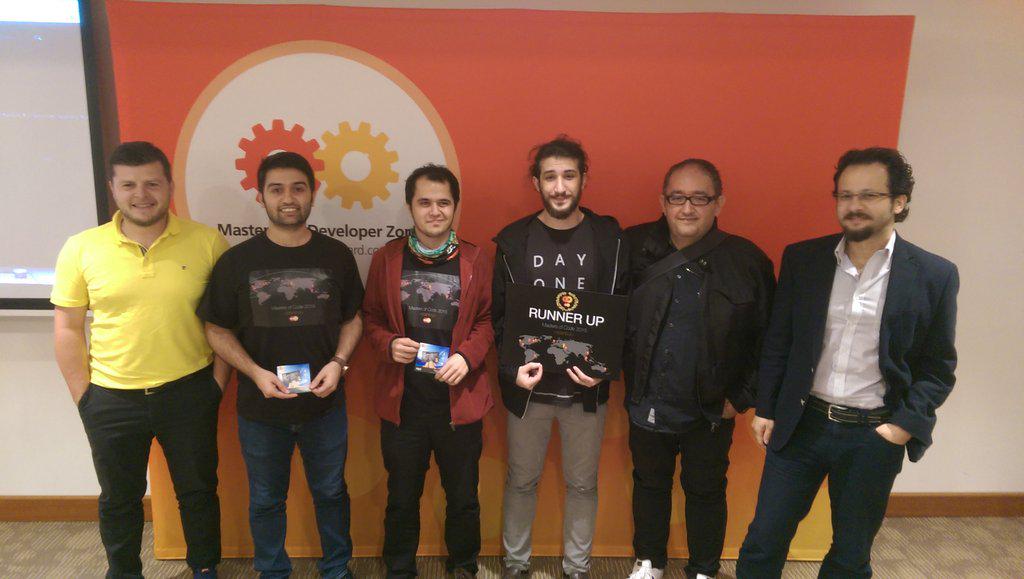 What's my plan for the next hackathon?
Install everything earlier you need
At least make on POC before the event with team mates
Go to event area and try to reserve the best place
Sleep well at least one week before the event
Work with familiar technologies
I am so excited for the next hackathon! It was so fun and congratulations guys, you are the best!
And since we left the hackathon first, we are officially the worst team of the organisation, but I enjoyed and learnt so much in the event, no regrets :) Organisation was perfect, I didn't see any flaw, everybody was so happy!